If owning a house is part of your financial goal, then we will help you in deciphering and making an informed decision. Loan or mortgage is the amount you borrow to purchase real estate, usually with specified payment periods and interest rate.
HOME LOAN BASICS
Equated Monthly Installments (EMI) is the amount payable to the bank / NBFC till the maturity of the loan.
Home loan interest rate lingers around the same number for most of lenders. However, as attractive it may sound, the cheapest interest rate does not necessarily mean the best decision made. Hidden costs of processing, legal and administrative fees; fixed, floating and semi-fixed rates of interest, tax benefits, time taken for approval, pre-payment penalties and a host of other flexibilities offered by different banks make this all-important informed decision really tough to be taken.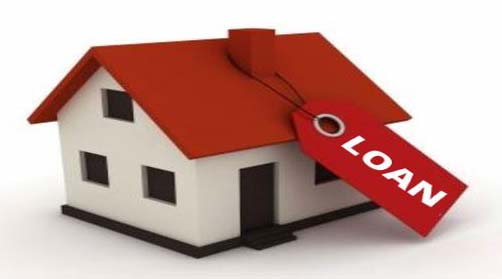 Loan Eligibility
Factors considered before computing loan eligibility are:
For resident Indians:
Employment condition
Age of retirement
Category of employer or business type
Salary or net income
Credit history
Spending habits and savings
Property profile
Existing obligations
In case of an NRI:
Qualifications
Current job profile
Probability of continuing abroad for the loan tenure
Probability of servicing the loan with an extended tenure in case of return to India
The Loan To Value (LTV) ratio for NRI customers varies from one bank to another, though the manner of calculation is the same in case of a regular home loan.
The down-payment for the home loan is permitted through direct remittances from abroad through normal banking channels or from deposit accounts in India including NRO account.
The income taken into account for calculating the home loan eligibility is the repatriable income plus any income in India. For NRIs working in countries that restrict repatriation such as African countries, only the repatriable portion of the income is considered for calculating loan eligibility.
Types of Interest Rates
Fixed
Interest rate of interest remains unchanged for the entire term of the loan. The benefit of a fixed-rate mortgage is that the homeowner will not have to contend with varying loan payment amounts that fluctuate with interest rate movements.
Benefits of fixed loan
Interest Rate remains fixed irrespective of market conditions.
A fixed rate home loan is excellent for those who are good at budgeting and want a fixed monthly repayment schedule, which is easy to budget and doesn't fluctuate.
It brings a sense of Certainty and Security.
Drawbacks of fixed loan
The major drawback with fixed rate is that it is usually higher than the floating rate home loan.
If for any reason the interest rate decreases, the fixed rate home loan doesn't get the benefit of reduced rates and the borrower has to repay the same amount every time.
Floating
Interest rate that moves up and down with the rest of the market or along with an index is referred to as floating interest rate. Floating or variable interest rate is pegged with a constant element like the Base Rate or Prime Lending Rate (PLR) of the lending institution. Thus, the interest rate varies along with the same.
Benefits of floating loan
The biggest benefit with floating rate home loans it is cheaper than fixed interest rates. So, if you are getting a floating interest rate of 11.5% while, the fixed loan is being offered at 14%, you still save money if the floating interest rate rises by up to 2.5%.
Even if the floating rate goes over the fixed rate, it will be for some period of the loan not for the entire tenure. The interest rates will surely fall over a long period and thus floating interest rate brings a lot of savings.
Drawbacks of floating loan
The instalments in floating rate varies monthly, thereby making it difficult for owners to budget.
Depending upon market trends the homeowners can choose between fixed or a floating interest rate could be made, though it could considerably impact the overall expenditure towards repaying the loan.